Spinal decompression has become a staple treatment option in many chiropractors' offices. It gives the body an opportunity to release the pressure that can build up between the vertebrae in the spine. The technique is rather simplistic and doesn't require any invasive procedures. The result is a more relaxed physical structure with less pain and inflammation.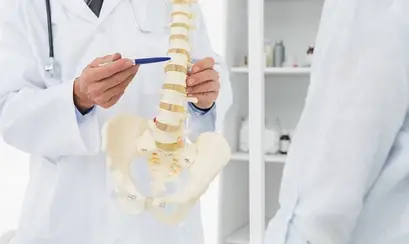 How Does Spinal Decompression Work?
Spinal decompression works by creating traction on spine. This traction opens up spaces between the vertebrae, allowing oxygen and nutrient-rich fluids to flow into damaged structures of the spine to facilitate healing. Spinal decompression is a non-invasive treatment used to help people overcome injuries like herniated or bulging discs, degenerative disc disease, and sciatica.
What Conditions Does Spinal Decompression Treat?
Spinal decompression can treat stiffness in the neck, herniated disks, pinched nerves, and many other health conditions and injuries that can result from accidents or car accidents. Spinal decompression can also be used to relieve the tight muscles that are often the result of excessive amounts of stress that builds up over time. It is an excellent technique for complimenting chiropractic adjustments as well. Using both treatment options together enhance the benefits of each and hastens the healing process.
Meet Dr. Rosales
Dr. Ramon Rosales takes great pride in being able to provide the highest level of chiropractic care to residents who live in San Antonio, TX, as well as Hondo and Castroville. Our chiropractor continues to explore new treatment options so that he can continue to offer the most advanced care options possible to each of his patients. Dr. Rosales has years of experience and uses his expertise to provide customized treatment options to the patients he serves.
In San Antonio, TX, Visit Rosales Chiropractic to Learn More about Spinal Decompression
At Rosales Chiropractic we offer spinal decompression and other state-of-the-art treatment options for our patients living in the greater San Antonio, TX area. If you suffer from chronic or acute neck or back pain, call our office and schedule a visit with Dr. Rosales. Through the use of chiropractic care and other treatment options, we can create a care plan that meets your needs and gives you the relief you are looking for. Schedule your first visit now!