If you have sciatica, you know how painful it can be. Sciatica is a condition in which the sciatic nerve, the body's biggest spinal nerve, is compressed or irritated. This causes pain to radiate down the spine and into the legs. At Rosales Chiropractic Clinic in San Antonio, TX, our team is here to help you with your sciatica. Here are some things you should know.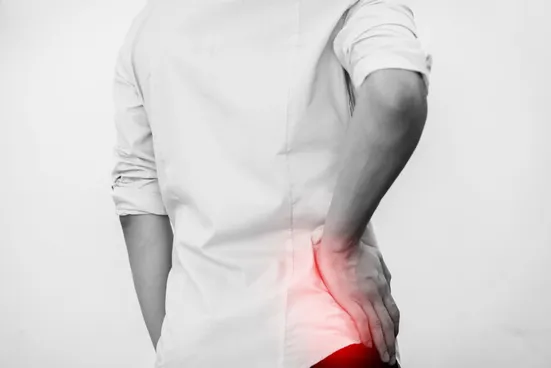 What Is Sciatica?
Sciatica is caused when the sciatic nerve is irritated in some way. It could be due to inflammation, pinching, or compression. Regardless of the cause, this irritation sends pain signals down through the lower back, buttock, and thigh. It is often on one side of the body and the pain can feel like anything from knives to tingling.
How Can I Treat Sciatic Nerve Pain at Home?
If you have sciatica, there are steps you can take to relieve your pain in your everyday life. Make sure that you're getting enough rest. Sleeping will give your body time to heal, as well as take pressure off the nerves and muscles. While rest is important, you also need to keep your body moving. This will keep the muscles in your lower back strong, as well as promote healthy blood circulation. You can also use heat and ice to warm up the muscles around the nerves and numb the pain. If you can ease some of the associated muscle tension and pain, it will reduce your overall pain levels.
How Can Chiropractic Care Help with Sciatica?
If you are looking for professional help with sciatica, our chiropractor is an excellent choice. Our chiropractor offers a number of techniques to help with sciatica. First, spinal adjustments can help ease the pressure on the sciatic nerve. Once the pinching and compression are gone, it will be easier to heal. Our chiropractor can also offer massage therapy. The muscles surrounding the sciatic nerve often get tense and painful when the nerve is inflamed. Massage therapy will remove that tension and ease the pain. Finally, physical therapy can help strengthen the muscles in the lower back and improve posture. This will help prevent sciatic pain from coming back as severely as before.
If you're looking for sciatic pain relief, there are many options available to you. Rosales Chiropractic Clinic in San Antonio, TX, has a skilled, caring team that is ready to help you eliminate your pain. Call our office or visit our website to make an appointment with us today!