Do you have annoying back pain? How about issues in your neck? If so, you are not alone. The unfortunate truth is that many of us go through these complications at some point. However, many people don't seek the treatment they need to take away the pain and promote long-lasting health. If you're searching for an alternative medicine approach to your pain or discomfort, then turn to the pros here at Rosales Chiropractic Clinic.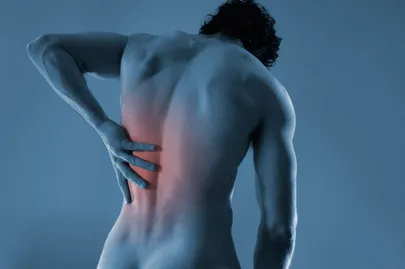 Located in San Antonio, TX, we are proud to also serve those in Castroville, Hondo, and the entire surrounding area! While there are many things that can go wrong throughout your body, back pain seems to be one of the most common issues that many people deal with. Keep reading to learn about the common causes of back pain and how we can offer the best treatment in the area!
Common Causes of this Pain
Pain in the back can be extremely uncomfortable and it can interfere with your day-to-day life. And unfortunately, this pain can happen from many different angles. Here are some common causes of back/spine pain:
Exercising
Oftentimes, pain in the back is caused by working out. Although exercise is encouraged, doing too much, exercising incorrectly, or exercising when you have an injury, or another condition is how pain in the spine or back is caused. If you feel that your exercise regimen is causing your back pain, then you may want to work on your form or choose other workouts that don't cause pain. If you want to work with qualified experts who can diagnose your back issues and even show you beneficial exercises, then Rosales Chiropractic Clinic is here for you.
Lifting Heavy Items
Another common cause involves lifting things that are too heavy or lifting items incorrectly. When lifting something, many people will bend their backs instead of their knees, which is typically the root cause of the issue. It's important to bend your knees when lifting and never lift more than you can handle. Lifting weights and moving homes are two common instances when this pain is caused.
Poor Posture
If you have poor posture, then you might experience back pain from time to time. This is because your spine stays stagnant in this position and becomes irritated over time. As a result, pain can happen. Sitting down for long periods of time is a common reason why poor posture is so common.
Dr. Ramon Rosales is the Chiropractor for You!
If back pain is troubling you and you have no idea why, then our chiropractor is ready to help! Dr. Ramon Rosales and our team of skilled health experts can provide many reliable services to treat your pain.
Whether you live in San Antonio, TX, Castroville, Hondo, or anywhere in the area, call Rosales Chiropractic Clinic to say goodbye to your pain!