Auto Accident Care from Dr. Ramon Rosales
An auto accident can send more than just your car careening off of the road. Painful injuries to your neck, back, or extremities can derail your everyday routine by making work, school, sports, or even simple household tasks impossible. The longer you let those injuries go untreated, the more likely you are to experience long-term chronic pain conditions. The good news is that Rosales Chiropractic Clinic can help. Our chiropractor, Dr. Ramon Rosales, uses non-invasive treatment techniques to restore normal function and relieve pain for San Antonio, Castroville, and Hondo auto accident sufferers.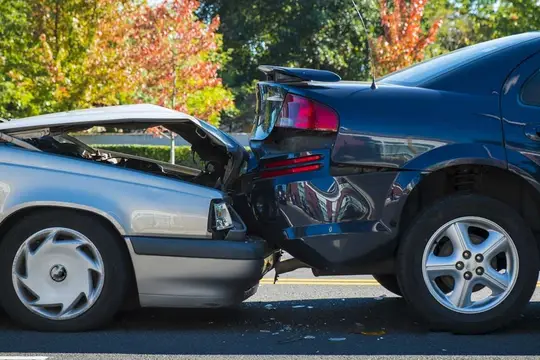 The Painful Problem of Auto Accident Injuries
An auto accident may cause a single injury, or it may cause a number of injuries all in an instant. Even at slow speeds, auto accidents can subject your body to a great deal of force. Your head goes flying and your back gets jolted. Some of the more debilitating results may include:
Whiplash- Damage to the neck tissues and cervical spine may occur when your head bounces around violently in a collision. Neck pain, headaches, vision or hearing issues, and shoulder pain are common symptoms.
Thoracic injuries - The upper (thoracic) part of your spinal column can be pushed out alignment in an auto accident. Both your vertebrae and your ribs may be affected.
Low back pain - If your lumbar spinal components are pushed out of position, you may suffer from crippling lower back pain.
Sciatica - Lumbar injuries often involve herniated discs that press against the sciatic nerve, resulting in pain and loss of function in your legs.
Our Chiropractor Can Help You Recover
Auto accident injuries that don't heal properly can develop zones of internal scar tissue called adhesions. These adhesions can continue to make motion painful for years to come. Even if you don't have any symptoms immediately following your accident, the injuries could still be there, just waiting for the shock of the incident to wear off before making your life miserable. Our chiropractor can check your musculoskeletal system for any issues that require treatment. We can perform spinal adjustments to correct whiplash or other spinal alignment problems. We can also prescribe corrective exercises to help you heal damaged soft tissues safely and completely.
Get the Help You Need in San Antonio, Hondo, or Castroville, TX
Don't put off the treatment that can help you get back to your everyday life in San Antonio, Hondo, or Castroville, TX. Call Rosales Chiropractic Clinic at (210) 674-2700 to schedule a spinal evaluation and get started on your personalized, non-surgical treatment plan!